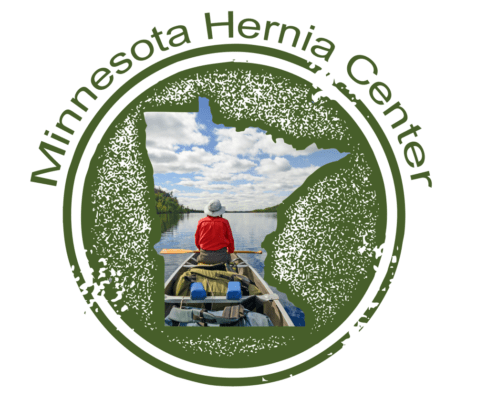 Hernias are weak spots or tears in the abdominal wall muscles, through which abdominal organs or fat may bulge out under the skin. Hernias discovered incidentally may not cause any pain or cosmetic concerns, and do not always need to be repaired. However, when hernias affect patients' quality of life, repair is indicated. At Minnesota Hernia Center, we offer modern surgical techniques, materials and technologies to achieve the best outcomes for our patients. We aim to getting you back promptly to doing what you love and loving what you do.
Ideally, a hernia will only be repaired once, with a repair durable for life. Therefore, what matters most is by whom and how the first hernia repair is performed.
The staff at Minnesota Hernia Center is dedicated to the advancement of the hernia field, has cutting-edge training, and clinical and research interest in this arena. We employ a shared decision-making model, engaging patients in developing a personalized plan of care which takes into account their associated medical problems and overall health, goals for undergoing the hernia repair, and choice of operation and mesh to be used. Together, we weigh the risks, benefits, and alternatives of different procedures and decide the best treatment option that fits your needs.
Furthermore, we pride ourselves in offering an unparalleled patient experience with ease of access and communication between our patients and staff. Those seeking a consultation can fill out the on-line referral form or simply call/text 612-562-8822. Once registered in the system, patients can use HIPAA-secure text messaging to conveniently communicate with our staff.