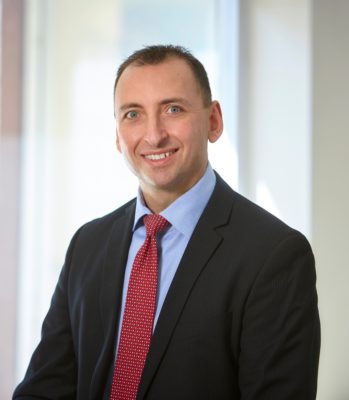 Dr. Lucian Panait is a general surgeon with a particular interest in robotic and other minimally invasive surgical techniques. He applies his expertise to the surgical treatment of abdominal wall hernias, gastro-esophageal reflux disease and hiatal hernias, gallbladder conditions, gastroparesis, achalasia, adrenal tumors, and hematologic disorders of the spleen. His bariatric practice focuses on laparoscopic sleeve gastrectomy, laparoscopic gastric bypass and revisional procedures, as well as non-surgical weight loss modalities.
Education & Certification
Board Certification
Fellowship
Residency
Medical School
Dr. Panait has a long track record of research and has published numerous articles on topics related to robotic surgery, new minimally invasive surgery techniques, and surgical simulation. He is board certified by the American Board of Surgery, is a Fellow of the American College of Surgeons, and holds leadership positions in the Americas Hernia Society and the Society of American Gastrointestinal and Endoscopic Surgeons. He has lectured at national and international conferences on hernia-related topics. Dr. Panait's minimally invasive expertise expands the surgical services offered by Bhatti Gastroenterology Consultants.